International Innovative Technologies Ltd.
Fitzpatrick Appointed Exclusive Distributor of Patented Powder Milling Technology
Thursday, 24 January 2013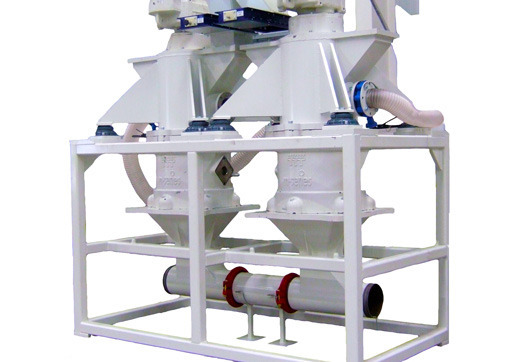 GATESHEAD (GB) - International Innovative Technologies Ltd. (IIT), the UK-based manufacturer of patented milling and fine grinding technology, has appointed The Fitzpatrick Company, a business unit of IDEX Corporation, as its exclusive distributor for the Americas.
In an agreement covering the USA, Canada, Central and South America, Fitzpatrick becomes the authorized sales agent for IIT's specialist vertical milling system that combines low energy consumption with a compact size for the highly efficient fine grinding of hard minerals, bulk raw materials, glass and GRP.
IIT's m-series mills will complement the long established and market leading range of size reduction, compaction and process equipment available under the Fitzpatrick brand, and help to broaden its company's market sector capability into mining and quarrying, minerals processing and other industrial products.
The IIT technology is suitable for the milling of a wide range of natural raw materials and industrial products, including alumina oxide, silicon carbide, zirconium, calcium carbonate - limestone products' coal' fly ash and different types of slag, as well as activated carbon, mill scale, glass and GRP.
The recently introduced second generation version of the m-series technology incorporates a range of special features for high yield powder milling applications. The upgraded system is available in a range of modular grinding options that include twin mill and vertical multi stage grinding configurations to meet the needs of different materials, particle size requirements and throughput volumes.
Since launching its groundbreaking range of products, IIT has attracted considerable worldwide interest. Equipment has been supplied for use in the USA, Europe and India and the development of a wider international sales network is seen as crucial for the company's next phase of growth.
Tom Wilkinson, chairman of IIT, said: "This is a significant step in our corporate development strategy and we believe there is no stronger partner than Fitzpatrick to help us expand our presence in the Americas.
"We have already enjoyed an informal relationship with the company for the last couple of years and their market reputation has already helped us to make our first sale in the USA.
"This new arrangement is an exciting step and will enable us to work together even more closely to ensure that specific customer needs are met efficiently and effectively."
The Fitzpatrick Company is an internationally recognized brand with over 65 years of history in the design and manufacture of specialist milling and size reduction equipment. The company has manufacturing facilities, test laboratories and service support offices at its headquarter site at Elmhurst, Illinois.
As part of the collaboration with IIT, a dedicated and full scale m-series test station will be installed at Elmhurst to accelerate material testing and customer specification development for the Americas. The arrangement with Fitzpatrick will also extend to milling system commissioning, training, repairs and servicing.
Tomas Johansson, Fine Grinding Product Manager at Fitzpatrick stated "IIT fine grinding technology for hard or abrasive materials, makes processing of these materials to fine powder more efficient, economic and reliable. The effort expended by IIT to design a more efficient roller mill has certainly been a great success."
© International Innovative Technologies Ltd.