SEPEM INDUSTRIES
VRAC TECH EXPO 2016 - LE MANS (FR)
Tuesday, 04 October 2016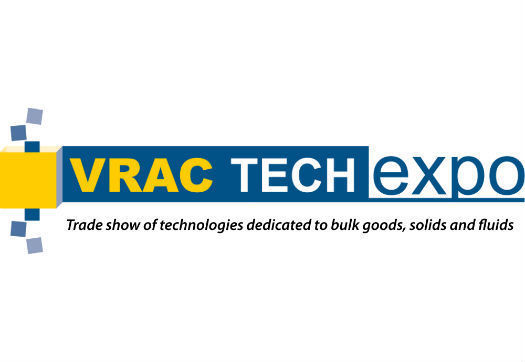 On the 4th till the 6th of October 2016 the VRAC TECH Expo will be held at Le Mans France. The VRAC TECH Expo trade show combines all professions, within a wide array of expertise, providing the opportunity for bulk industries and users to focus on the solutions they're seeking, all in the same place at the same time…
WHO EXHIBITS HERE ?
Exhibitor profiles: Your products, equipment or services are intended for bulk industries; your role is to satisfy needs in the areas of transport, maintenance, logistics, storage, safety and the industrial environment, in any of the sectors working for or with the bulk trades (granules, powders, liquids, etc.).
WHO VISITS THE SHOW ?
In France, nearly 40,000 persons require special equipments or services, to use bulk goods... That means 2/3 of the industrial users in France!
The Visitors : Site Managers, Directors of Purchasing, Sourcing, Production/Manufacturing, New Construction, Maintenance, Quality, HSE, Design Offices, Methods, Instrumentation and Measurement Divisions, Logistics, Information Services for all industries within the catchment zone.
Over 39,600 industrial professionals invited, from across all the bulk trades :
Food processing
Agribusiness
Animal feed
Biomass, bioenergy
Cereals
Fine chemistry
Heavy chemistry
Cement works, Quarries, Sand quarries
Cosmetics, Pharmacy
Environment
Manufacturing of building materials
Ceramic industry
Wood industry
Mineral industry
Winemaking
Maritime
Metallurgy
Milling
Plastics, Rubber industry
Energy production
Waste recycling
Sludge treatment
Municipal waste incineration plants.
This is an activity by SEPEM INDUSTRIES