Apollo Group
Introducing A New Baling machine: The Flat Film Press
Wednesday, 11 January 2017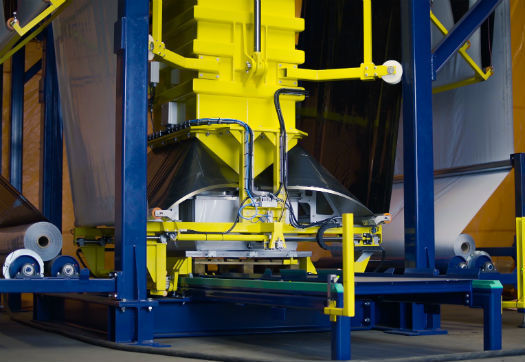 COEVORDEN (NL) - Apollo ISC introduces the latest technology in balingsystems and can be considered as the successor of the Big Bale Press.
It's a compact and fully automatic installation for compressing, packing and palletising bulk product and can be used for many types of compressible and cohesive products. This three-in-one installation reduces your capital outlay in several ways.
The several ways
The Flat Film Press is extremely user friendly and it operates fully automatically. This means carefree baling for you and/or your employees. Also, you can change the settings of the machine at any time so you can always produce the bale size that suits your company. The costs per bale are brought to a minimum by the Flat Film Press. These low costs are a result of minimising the frequency of changing film. One roll contains 2500 meters of flat film. This means a roll of film only needs to be replaced by 700 bales. As a result your machine has maximum uptime and a high netto capacity is accomplished.
Foil material
The foil material, flat film, the press uses is a very important aspect of the new baler. Flat film is a firm and high quality product which gives you important advantages. One of these advantages is that a stretchhood is no longer needed when long outside storage is required. To stack and store your bales has never been so easy. Another advantage is that the flat film can be pre-printed with your logo or a text. This way your bales are an effective marketing resource.
Reliability
With this new technology and advantages the Flat Film Press offers you more than just easy transportable bales. As the base technology of the FFP is the same as the BBP, you're guaranteed to have the reliability and quality Apollo is known for.